The organization of the two classes aims to realize the two countries' reached agreements on international cooperation in military and defense training. These classes are expected to help strengthen mutual understanding, trust, friendship and special solidarity between the two countries, thus contributing to maintaining regional and international peace and security.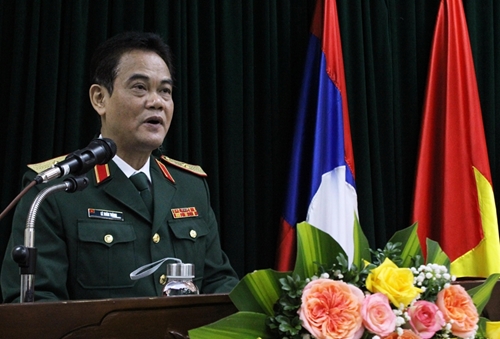 Major General Le Xuan Thanh, Deputy Director of the Army Academy, addresses the event.
During the command and staff refresher course, Lao officers will study the international and regional situations affecting defense and security in the first years of the 21st century and the prevention of hostile forces' "peaceful evolution" plots. The short-term course will also help Lao officers raise their ability of forecasting and evaluating situations and dealing with theoretical and practical issues to map out defense and security strategies for their units in particular and the Lao People's Army in general.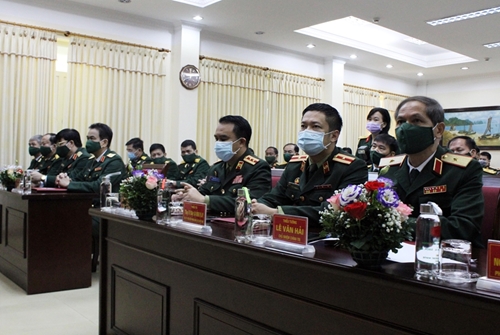 Delegates at the ceremony
Meanwhile, the 24th master's degree course will help raise Lao officers' independent thinking ability and their capabilities to deal with military science issues.
Speaking at the opening ceremony, the academy's representative asked instructors and relevant agencies to promote creativeness and activeness to ensure the success of the training courses.